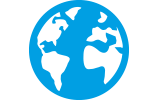 Multi-language options
Give your customers the opportunity to provide feedback in their native language. Cloud4Feed has 25 language support, and all questions has already been translated into the language in the question library.
Splash Videos
Splash video capability needed to introduce the brand to consumers as well as an efficient tool to draw attention to the survey. When the tablet stationary, you can upload videos within a certain time cycles. Clicking on the screen during video playback questionnaire will be activated.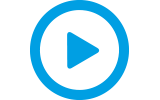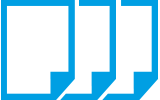 Automatic e-mail template
The automatic email follow of Cloud4Feed is a great marketing tool. So you can thank your visitors easily and advertise your brand. Create and send customized and professional-looking e-mails in a short time . The system instantly calculates the index of consumer satisfaction, and you can send different templates to your dissatisfied and satisfied customers.
Real time alerts
In case of dissatisfaction related to your business, you can be instantly notified by email and SMS alerts. So you can find possibility to converting them into happy customers from unhappy customers before leaving your business.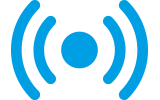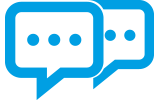 Omni-channel platform
As you can get feedback from the tablet kiosks in service points, you will also get feedback from your consumers mobile devices with scan QR Codes. With Cloud4feed feedbacks are collected from many different channels (social media channels, mailing and so on.) in a single platforms and real-time feedbacks are transferred.
QR and barcod reader
Application integrated barcode reader provided that tablet users can read the codes or barcodes on loyalty card, QR codes on products, invoices. Thus, different datas of the consumer is also able to transfer to the system.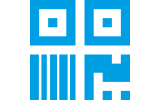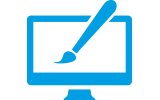 Custom design for brand and service
You can customize your survey with your own logo and background. Also tablets kiosks frame will also be designed completely unique for your brand.
Question library and survey templates
For many sectors all questions have been already categorized in a question library. Many customer experience survey templates for the different sectors has been created with this questions, as even 25 languages have been translated!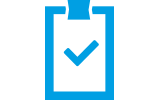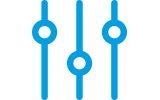 Central control system
Over the management platform accessed via any device connected to the Internet, users can easily manage the questions, survey, report, location / tablet, creating users and editing process.
Real time analysis
With cloud4feed you can analyze the customer experience in real time on all branches. All the pros and cons of the situation notify immediately and you can plan actions to increase your business profitability and customer loyalty quickly.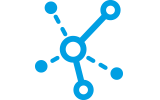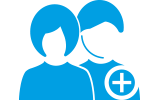 intuitive system management
You can easily manage yoursystem with th structure of easy to understand, easy to use and logic of working with the drag and drop and within minutes you can customize the entire process.
Quick and easy setup
You can begin to manage the customers experience with an easy and quick installation and without need any server hardware infrastructure and software. You can activate the system on the point of demand without loosing time.